Business Phone Systems For Baton Rouge
We're leading the way forward in Cloud Business Phone Systems. In-Telecom is a full service technology company providing business phone systems for local businesses in Baton Rouge, Louisiana.
YOUR COMPLETE UNIFIED COMMUNICATION SOLUTION
In-Telecom's Business Phones
Whether you own or work in a small business, large corporation, or governmental entity in Baton Rouge, In-Telecom can help steer your company toward efficiency and success. All our solutions, including our business phone systems, are customized and scaled to your specific workflow needs and your company's budget.
Feature-packed business phone systems that increases productivity
Whether you need a business phone and line with great features, multiple phone lines, or cloud based apps that allow you to work from anywhere, we make it super simple to get up and running.
Our business communication software, ITC Cloud, offers HD Video meetings with chat and recording options in addition to our VoIP phone service. Perfect for virtual meetings to stay connected with clients and employees. Ready to improve your productivity?
Work From Anywhere On Any Device
An In-Telecom business phone system simplifies your small business communications by consolidating many features into one system.
Instead of trying to manage several different devices or software for call forwarding, call logs, conference calls, online meetings, and call screening, you can do it all with one system.
Our business phone systems have the option to come with ITC Cloud, which offers HD Video meetings on computers with chat and recording options. Perfect for virtual meetings to stay connected with clients and employees.
The Cloud Phone System Your Company Needs To Succeed.
As part of the In-Telecom business phone system, ITC Cloud was created to provide a simple and reliable way for businesses to have a unified communications solution. We give you the ability to work from anywhere on any device, using any business phone line; whether it's from your business phone, cell phone, or computer in a seamless manner.
ITC Cloud is also backed by a 24/7 help desk and a company that cares about the overall efficiency of your business. We take pride in delivering the best customer experience from start to finish and beyond. We make moving to the cloud easy!
Reliable Business Phone Systems For Baton Rouge
Improved internal and external communication

Advanced reporting capabilities

Greater scalability and flexibility

Time and money savings

Business-grade security and privacy
ITC Cloud makes switching between a VoIP phone, computer, and smartphone easy for the even the least tech savvy employees. Working from home has never been this simple and effortless! Simply bring your VoIP phone home and plug it into your router or use your smartphone or computer and access everything in the Cloud!
Serve Your Customers Better With
Call Center Reporting
While chatbots and AI bots seem like the future of customer service, many customers still like to speak to a real person to solve their problems. With ITC Cloud you can make sure your call center is operating efficiently with insightful reporting tools.
Trend Reports
Track when the most calls come in during the day, so call center managers can schedule the right amount of customer service agents to be available. By carefully monitoring peak hours, you can save on costs by staffing appropriately.
Average Talk & Hold Times
It's a good practice to keep talk-time and hold-time low for the sake of the customer, but managers can also use these numbers to evaluate the training of the customer service representatives.
If they take too long to answer a question or keep putting the customer on hold, they may need more training.
Increase Your Productivity
Even if you don't run a call center, these reports can help determine the length of your own phone calls to see if you're using your time well.
Sometimes yourself or a teammate may feel like they don't take phone calls all daylong, but the reporting shows they spend half the work day or more chatting on the phone.
In-Telecom Business Phone Systems & Solutions
In-Telecom offers a full spectrum of solutions, unparalleled customer service and quality workmanship for Baton Rouge's businesses. We strive to earn your business before and after the sale and to ensure there is no question why you chose us to handle all your business phone system and technology needs. At In-Telecom, we firmly believe your success is our success! Let us show you why In-Telecom should be your technology partner for life.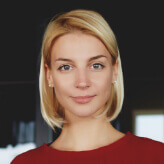 "Our partnership with In-Telecom has proved to be both beneficial and easy to work with. They assisted us in upgrading our current Avaya Aura phone system to the latest versions as well as adding SIP capabilities."
IT Systems Analyst II, Coushatta Casino Resort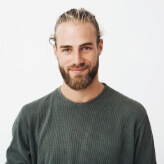 "Just wanted to give a KUDOS to the entire staff of In-telecom. Our phone system took it's last call during the holidays and In-Telecom came to the rescure after numerous life saving measures were made to revive our old phone system."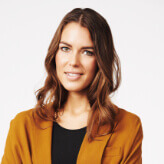 "I feel very confident we made the right decision in using In-telecom and am very excited with our new phone system"
Union Christian Academy Adminstrator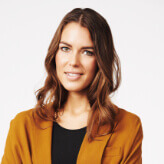 "The transition from our old telephone system to the Avaya with In-Telecom was a very easy, smooth transition. From the owners whoe are very energetic, and such a pleasure to work with, to the knowledgeable technicians."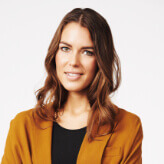 "In-Telecom is going above and beyond any expectations@ We switch to internet-based phones over a year ago, and it was a complete disaster. After a few months with a different company, we came across In-Telecom and have not looked back. They provided great service, quality phones, commercial routers, competitive pricing, and very helpful staff in every department we worked with."
Manager At Health Care Center
Frequently Asked Questions About Cloud-Based Phone Systems
To make a phone call, first dial the phone number on your desk phone or mobile phone (if you have ITC Cloud). The phone connects to your VoIP service provider (e.g., In-Telecom) and verifies that it has permission to place that call.
The VoIP phone provider handles the routing and connects your phone to the individual you are trying to reach. And it does it all within milli-seconds.
Voice over Internet Protocol (VoIP), is a technology that allows you to make voice calls using a broadband Internet connection instead of a regular (or analog) phone line.
A VoIP phone is a kind of telephone that uses IP technology to transmit calls. It can come either in the form of specialized digital hardware or a program (running on a computer or mobile device) that performs the same functions.
VoIP phones convert calls into digital signals within the phone itself. They don't rely on the physical exchanges that landlines do. Before switching to VoIP, businesses will want to ensure their internet connection meets the requirements for VoIP service.
VoIP business phone systems can cost very little per line, depending on system technology and setup selection. The short answer: VoIP is cheaper than a landline because it uses an existing internet connection rather than requiring a separate system or additional hardware.
Voice over Internet Protocol (VoIP), is a technology that allows you to make voice calls using a broadband Internet connection instead of a regular (or analog) phone line.